SMOKE EXTRACTION MOTORS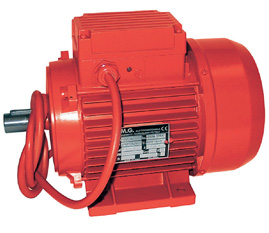 The motors for smoke and heat control systems are specifically designed to meet the European safety requirements for emergency fume exhaust ventilators.
The European standard EN 12101-3 aims at improving the conditions for the safe escape or rescue of people and animals from buildings and at protecting the property in case of fire. This range of motors is largely used in tunnels, underground, car parks, ovens and plants where fume, smoke and fire are potential risks.
The smoke exhaust ventilators are safety devices intended to:
• Delay escalation of fire
• Keep escape routes visibly free of smoke
• Reduce thermal effects on the structure
The motors are designed to operate as ventilators at rated power, S1 continuous duty, at 40°C maximum ambient temperature, and, in case of need as exhaust ventilators for 2 hours at 250°C ambient temperature.